NoMad Los Angeles upprätthåller varumärkets glamour och lysande rykte för kreativa cocktails i en häpnadsväckande miljö.
Den pågående upprustningen av Downtown LA fick nyligen en skjuts i och med öppnandet av NoMad Los Angeles, den västkustska upplagan av Sydell Groups flaggskeppshotell i New York. Liksom sin föregångare på Manhattan – rankad som trea på World's 50 Best Bars-listan – kan baren i NoMad Los Angeles skryta med en enastående cocktailmeny skapad av Leo Robitschek, som även ansvarar för baren i New York. Han planerar att driva LA-projektet till i vår, då han överlämnar det till de lokala barstjärnorna Dave Purcell och Adam Fournier.
Baren, som ligger intill hotellobbyn, är uppkallad efter den legendariske bankiren Amadeo Giannini, grundare av Bank of Italy, som 1923 finansierade byggnaden som högkvarter för sitt företagsimperium. Det är en svagt upplyst men överdådig lokal inredd i italienskt neoklassisk stil, med mörka träpaneler och marmorgolv med ett fåtal nutida kaliforniska utsmyckningar. Klientelet lutar åt en blandning av välklätt finansfolk, tatuerade nybohemer, modeller och urbana turister. Hip-faktorn är skyhög.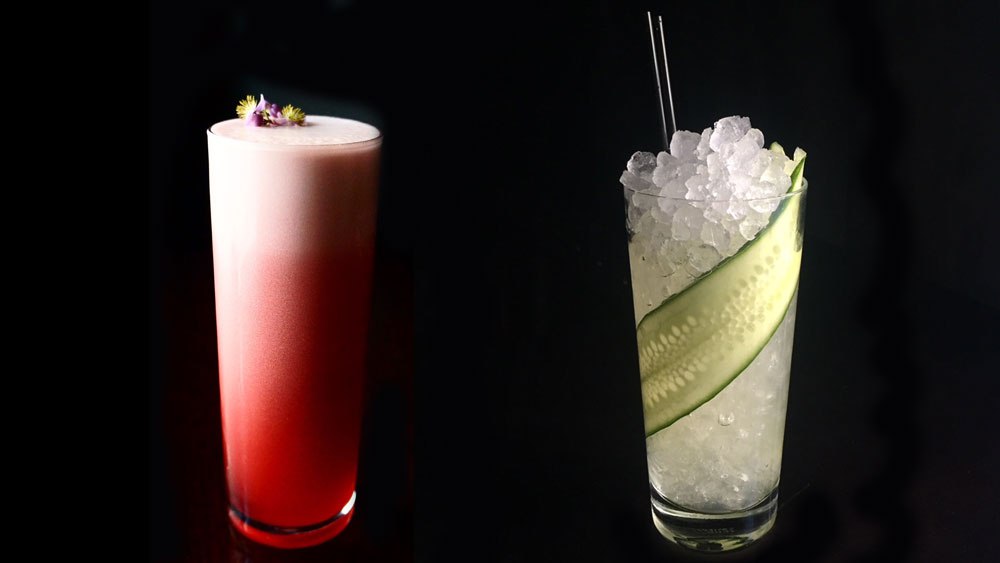 Robitschek, vars olika barprojekt vunnit i stort vartenda branschpris av betydelse, kräver både precision och personlighet av sina vässade bartenders. Och de levererar. Den omfångsrika drinklistan är indelad i kategorier som Classics, Dark-Spirited, Cocktail Explosions och Cocktails for Two. En del drinkar känns igen från NoMad i New York, som den eldiga Hot Lips (chilipimpad tequila, mezcal, ananas, citron och vanilj). Ett annat givet val är Shitake Dirty to Me – ett hopkok av svamp, sherry och skotsk whisky.
Under sommaren håller rooftop-baren öppet och bjuder gästerna på cocktails i världsklass såväl som en häpnadsväckande utsikt.