The Ultimate Gift Guide – Nr.5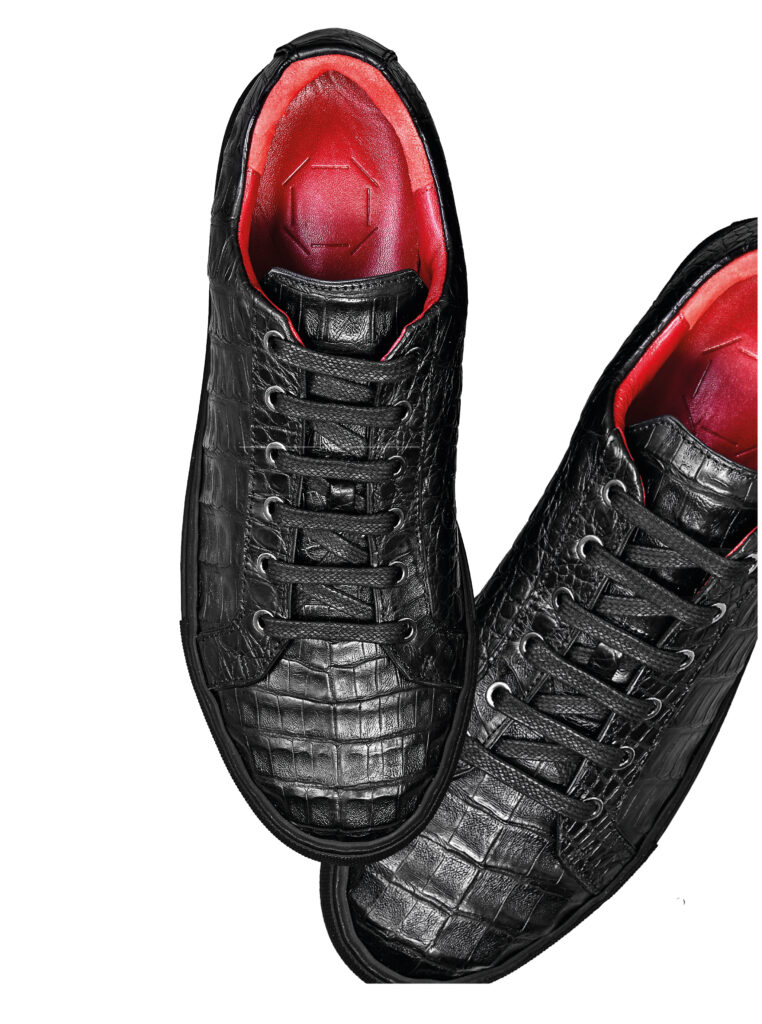 The Fourth Generation är en sneaker från det svenska varumärket Martin Key. Det kompromisslösa är ett kännetecken för varumärket och det återspeglas verkligen i dessa sneakers som är tillverkade av krokodilskinn. Martin, grundare och kreativ chef på Martin Key, arbetar med stor passion, beslutsamhet, mod och fingertoppskänsla för detaljer. Det näst bästa är inte ett alternativ, och det är ett motto som han lever och står för.
Alla skor från Martin Key är handgjorda i Ancona i Italien på en liten exklusiv fabrik med tredje familjegenerationen av hantverkare. Det är ett hantverk där inget lämnas till slumpen och deras känsla för detaljer var nyckeln till varför Martin Key valde dem som samarbetspartner.
The Fourth Generation sneakers finns att köpa i fyra olika skinn; kalv, nubuck, pyton och krokodil. På insidan är de klädda med det karakteristiska röda skinnet och där återfinns också oktagonen som alltid finns med på Martin Keys kreationer.
Av: Alexander Ocean